Cosmetic surgery is a unique branch of medicine which focuses on augmenting the physical appearance of an individual through medical and surgical techniques. The main purpose of cosmetic therapy is to improve a person's physical appearance and thus infuse self esteem by changing the way he or she looks. So do you feel the lack of hair on your head fading your beauty and killing your self confidence? And are you looking for a hair transplantation centre in Kolkata?
If the answer to the above two question is yes, your search successfully comes to an end. Step into Cosmetic Therapy if you are looking for hair transplantation clinic in Kolkata.
Successful results depends, in part how well is the communication between you and your surgeon. It is always recommended to choose a physician based on his or her training, education, and experience and demonstrated practice history. And when the experience and the expertise of the surgeon is a prime factor, we at Cosmetic Therapy is committed to give you the best hair transplant services in Kolkata with best in class quality and excellence.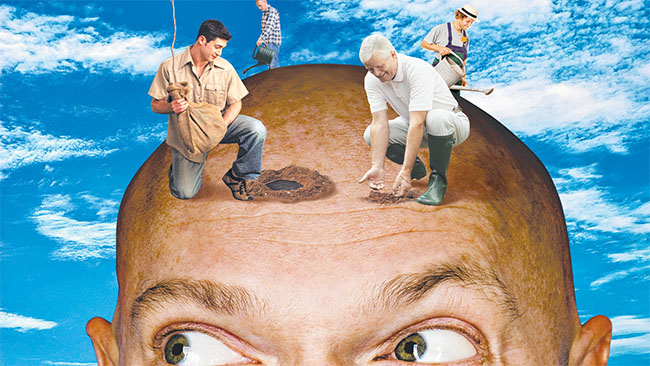 According to us cosmetic surgery is an art and our cosmetic and hair transplant surgeon Dr. Jayanta Kumar Saha is an half artist. Dr. Saha, MBBS, DGO, MS (General surgery), MCh (Plastic surgery) is a highly qualified, efficient and experienced plastic and hair transplant surgeon who provides the best hair transplantation services in Kolkata under the banner of Cosmetic therapy. He is very well read and trained in different types of cosmetic surgeries which include hair transplantation, liposuction, rhinoplasty, breast surgery, male and female aesthetic genital surgeries and others. In his endeavour to make Cosmetic Therapy the best hair transplant clinic in Kolkata he works hard to keep himself updated with the latest advancements and inventions in the field of modern cosmetic surgery. And for that he frequently travels within and outside the country to attend various state and country level conferences and seminars.
At Cosmetic therapy, we believe that Cosmetic Therapy is an excellent centre for aesthetic surgery and strive to be the best hair transplantation centre in Kolkata through our continual efforts.
Related Post