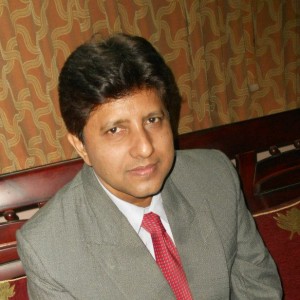 Dr. Saha had good academic records and regularly uses to attend state and country-level conferences to update his knowledge and keep pace with newer inventions of modern cosmetic surgery. He uses to write in the health magazine.
He is adequately trained in different types of cosmetic surgeries, which include hair transplantation, liposuction, rhinoplasty, breast surgery, male and female aesthetic genital surgeries and others. Take a look at his gallery of pics for cosmetic plastic surgery in Kolkata.
Publications…
Adhikari S, Bandyopadhyay T, Saha J K. Anterior Tibial Artery Perforator Plus Flaps for Reconstruction of Post Burn Flexion Contractures of the Knee Joint. Ann Burns Fire Disasters. 2012 Jun 30;25(2):86-91.
Adhikari S, Bandyopadhyay T, Saha J K. Combined Subcision, Autologous Fat Grafting and Microskin Grafting for unsightly facial scar in Fitzpatrick Skin Type V: A Case Report. ACES. Online First: 19 Jul, 2012.
Adhikari S, Bandyopadhyay T, Sarkar T, Saha J K. Blast Injuries of the Hand: Patterns, Pathomechanics & Treatment. Journal of Emergencies, Trauma and Shock. 2013 ;6:1: 29-36.
Use of Cadaveric Skin Allograft In Management Of Deep Burn Wounds: Our Experience: Sarkar A, Rakshit P, Majumdar B.K, Bain J, Adhya A, Saha J.K, Dewangan Y.K. International Journal of Basic and Applied Medical Sciences ISSN: 2277-2103 Vol. 3 (3) September-December, pp.186-188/Sarkar
1. Topic published in Bengali health magazine 'Arogya Katha' authored by Dr. Saha
'Aarogya Katha' D.L.no.24 dt.12.02.2013.vol.1 issue 10 – December 2013
Topic – Naker khut dhakte rhinoplasty.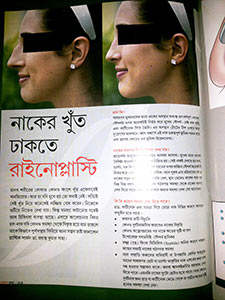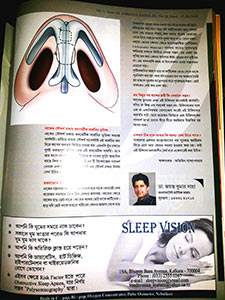 2. Article by Dr. Saha Published in Bengali Magazine 'Sapthahik Bortoman'.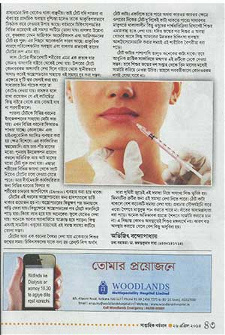 3. Effect of intense pulsed light on immature burn scars: A clinical study
By Arindam Sarkar, Yatindra Kumar Dewangan, Jayanta Bain, Jayanta Kumar Saha, Pritha Rakshit, Krishnanand Dhruw, Sandip Kanti Basu, Bijay Kumar Majumdar
Department of Plastic Surgery, Institute of Post Graduate Medical Education and Research, Kolkata, West Bengal, India
Indian Journal of Plastic Surgery:September-December 2014,vol: 47/Issue 3