Why Cosmetic Therapy in Kolkata is Popular?
Cosmetic-plastic surgery in Kolkata is a growing medical/surgical facility which helps to keep your beauty everlasting. The causes for undergoing a cosmetic treatment are many, be it a laser technique or a surgery, but the appearance of a younger self and a modified version of one is usually the end result.
What we offer?
Our motto is to offer right cosmetic treatment to the right person. Undoubtedly this is best understood by a Plastic and Cosmetic surgeon. We customize the treatments according to your needs, combining various therapies to provide a beautiful make over. When you come to Cosmetic Therapy in Kolkata, you will know that you are in safe and experienced hands of Dr. Jayanta Kumar Saha, a well known Plastic Surgeon in Kolkata, India.
Cosmetic Surgery and Procedures Offered By Cosmetic-Therapy Kolkata:
Hair Transplantation Surgery Liposuction Surgery Breast Reduction Surgery Breast Enlargement Surgery (Breast Augmentation Surgery) Breast Lift Surgery Gynecomastia Correction Surgery (Male Breast Reduction Surgery) Abdominoplasty/Tummy Tuck Surgery ( To know in details contact Dr. Saha) Facelift Surgery Female Genital Surgery Male Genital Surgery Rhinoplasty Surgery (Cosmetic Nose Surgery) Mommy Makeover Plastic & Reconstructive Surgeries ( To know in details contact Dr. Saha)
How is it different?
We believe that Cosmetic Surgery is an art. To give you an aesthetic body, we are carrying out these arts including Liposuction (fat removal surgery), Abdominoplasty (tummy tucking), Male genital surgery, Female genital surgery and many more in Eastern India city Kolkata. We are also careful about your fascinating look. So, Cosmetic Therapy knows how to provide you a ravishing facial beauty through a successful Facial Surgery, Hair transplantation surgery in Kolkata. When the experience and artistic talent of a surgeon is your concern, in Cosmetic Therapy, we can assure you that our expertise will give you peace of mind at the most affordable cost.

HAIR TRANSPLANT
Hair transplant is widely done in different parts of Kolkata since a long period. Kolkata is now the place of choice to get hair transplantation done by people of other parts of India

LIPOSUCTION
Liposuction is required for those whose intake is more than output as a result excess fat is deposited in different parts of the body such as abdomen, thigh, buttock, arm, neck, etc.

ABDOMINOPLASTY
Abdominoplasty or shaping of abdomen is done to give nice contour of abdomen.Excessive fat is deposited in different parts of abdomen depending upon sex variation.

GYNECOMASTIA
Male breast reduction surgery or surgery for gynecomastia (gynaecomazia) is addressed to feminization of male breast. In gynaecomastia, breast enlarges like the female type of breast
BREAST REDUCTION
Breast reduction surgery or reduction mammaplasty is performed to reduce the size of excessive large-sized breast along with its reshaping and tightening.
BREAST ENLARGEMENT
Breast enlargement or breast augmentation surgery is the most popular cosmetic breast surgery in India as well as in the world. Number of Breast augmentation surgery in Kolkata
FACELIFT SURGERY
As age progresses, wrinkles start appearing predominantly on face and neck. Facelift surgery is mainly targeted on face and neck to diminish wrinkles.

RHINOPLASTY
Rhinoplasty in plastic surgery commonly refers as cosmetic or aesthetic rhinoplasty, nose job or nose reshaping surgery. Nose may be deformed, small or abnormally large.
Hair Transplant in Kolkata: Get Your Confidence Back!
A patch of baldness does more to your personality than just look ugly. It makes you feel less confident and particularly conscious about how people are looking at you. With Cosmetic Therapy, the best hair transplantation in Kolkata, you will get your hair and confidence back! And that too without burning a severe hole in your pocket! This cosmetic therapy clinic in Kolkata, run by the renowned and reliable Dr. Jayanta Kumar Saha (One of the best plastic-reconstructive & hair transplant surgeons in Kolkata), is all that you wanted in a team that can do the job for you. Dr. Saha personally supervises every session, ensuring that no effort is left untapped to help your case.
How is it Done?
There are many questions in the minds of those who want to get hair transplant in Kolkata. But they are not sure about the basics or the finer points about this procedure. To make matters simpler, hair from the back of your head or other parts of your head or body is transplanted in the barren areas of baldness. There are some ways of doing it but the more popular among them are Follicular Unit Transplantation (FUT) and Follicular Unit Extraction (FUE). Let us quickly take a look at them:

FUT: The most effective method of hair transplantation, in this case hair is picked up from the hairy portions of the head and segregated into single strands or follicles. These are stored in a normal, saline solution. The bald area of the head is then pierced with needles and the segregated follicles and transplanted individually. The entire process is done under local anesthesia.
FUE: In this method, a micro-punch of about 1.2mm diameter is used to extract the hair follicles from the hairy portions of the head or body and then directly transplanted into the bald patches. This method is useful when there are only small patches of baldness that needs to be covered. This is the more modern method. However, it has a flip side: it can be particularly damaging to the part of the source or donor hair. This process, too, is carried out under local anesthesia.
How much time does it take?
Let's be clear about the time frame! The implanted hair usually falls off before long. However, the shafts that get transplanted begin to grow up after about 2 or 3 months. It takes about a year for the growth to come up to an average length and density. It does not make sense for the patient to get impatient about the process.
How much does it cost?
The cost for hair transplant surgery in Kolkata is among the lowest in the country. It costs about Rs.40 per follicle and if you look at the bigger picture, it adds up to Rs.25000 onwards. Of course, the cost depends on the number of follicles that need to be transplanted.
Why choose Cosmetic Therapy Kolkata?
There are many reasons to pick Cosmetic Therapy as your hair transplantation partner in Kolkata: The personal care and attention of the ever-reliable Dr. Saha, the supremo at Cosmetic Therapy Quality service and assurance at an extremely affordable and competitive price structure Trained team of experts to handle the procedure and post-operative care Get in touch with our team today and grow back that lost confidence and self-belief!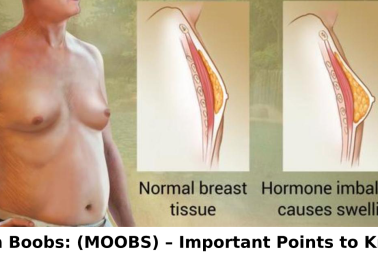 January 13, 2020
Are you a young man suffering from enlarged breasts? If so then you need to note that "Man...